Saturday, July 31, 2004
A Reminder
Contribute
Hey George...
The Next President Of The United States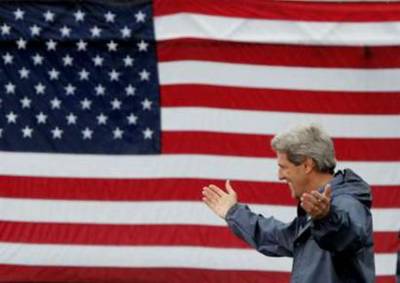 That flag doesn't belong to any president. It doesn't belong to any ideology and it doesn't belong to any political party. It belongs to all the American people.

- John F. Kerry
I Just Don't Get This Administration
Friday, July 30, 2004
New Attacks
Thursday, July 29, 2004
George W. Ferrell
Yeah, The Not-So-Liberal Media Is At It Again
Wednesday, July 28, 2004
Flying Over Texas
Tuesday, July 27, 2004
Sometimes You Wonder If They Even Have A Clue
Sunday, July 25, 2004
Two Notches Below Horrible
Saturday, July 24, 2004
More Cat Blogging
Friday, July 23, 2004
Desperation
Wednesday, July 21, 2004
Just Great
Oh...
Monday, July 12, 2004
Apparently, Some Trial Lawyers Are Good
Yes!!
We Will...When November Rolls Around
Sunday, July 11, 2004
Do The Comparisons Work?
Thursday, July 08, 2004
Oh, That Ken Lay
Oh, Those Crazy Pictures
Wednesday, July 07, 2004
Playing Politics With Terror
The Next President and Vice President
Finally
Tuesday, July 06, 2004
John Edwards...
Saturday, July 03, 2004
Things Could Be Better III
No...Really?